Consillion is a global and independent provider of cash management solutions designed to help businesses minimise costs and eliminate inefficiencies around cash.
We supply a broad range of fit-for-purpose cash automation solutions either sourced by leading technology partners or designed and manufactured at our dedicated production facility in the UK. We offer a complete portfolio including self-service devices, smart safes, back office and front of store recycling systems, cash counters and sorters, and software solutions to businesses across banking, retail, hospitality, gaming, and cash in transit around the world.
Our independence, experience and customer-focus are the three main drivers of our success; we don't find customers for our solutions, we find solutions for our customers. Once we understand our customers' specific needs, we leverage our key global strategic partnerships and in-house R&D department to find or create the perfect solution for any application.
Consillion headquarters are in Sydney, Australia, with operations across the UK, Europe, and Southeast Asia. Our solutions are also deployed internationally via a network of certified distributors and service partners.
John brings to Consillion over 35 years' experience gained from multiple chairs, non-executive and executive directorship positions. He leads the team in providing guidance and support to clients' evolving businesses. John was previously a tenured Lecturer at the University of Technology Sydney and was the National Vice President of CPA Australia and Australia's Representative on the International Federation of Accountants (IFAC) Professional Accountants in Business Committee.
Jon joined the Consillion Board in 2007 and was appointed Chief Executive Officer in 2008. Before Consillion, Jon held a number of senior executive roles with Multinational Banknote specialists De La Rue Plc both in Australia and later South and South East Asia. Jon holds an Economics degree from the University of Wales and an MBA from the Cardiff Business School.
With over 35 years of experience in the Cash Processing industry and qualified in Electronics and Management, Bill held Senior Management roles in the UK, Africa, and Australia before joining Consillion in 2006 to focus on developing its Customer Service and Operations. After steady year-on-year growth, Consillion is now proudly a services-led business and continues to strive to innovate and deliver world leading solutions in an ever-changing market.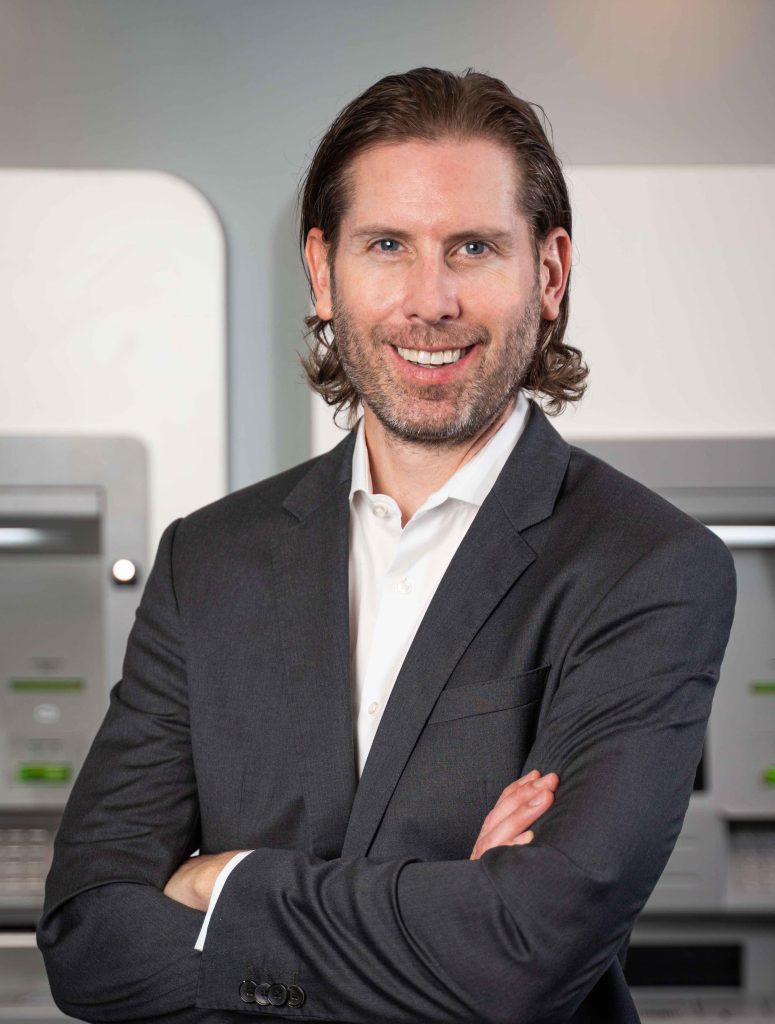 Kris joined Consillion as Chief Financial Officer in 2016 and was appointed to the Board in the same year. Prior to joining Consillion, Kris held a range of executive and senior finance roles and was a founding director at Ovo Energy based in the UK. Kris qualified as a Chartered Accountant with KPMG. He also holds a Bachelor of Economics and Bachelor of Commerce from the Australian National University and is a Graduate of the Australian Institute of Company Directors.
GM - Software and Systems
Stephen joined Consillion in 2017 and has over 15 years' experience in software development, big data, analytics, IT infrastructure and compliance. Prior to joining Consillion, Stephen held senior roles in the UK for Deloitte and Bank of Montreal Global Asset Management. He holds a Bachelor of Science from The University of Reading.
Group Financial Controller
Jack joined Consillion in 2017 and was appointed Group Financial Controller in 2018. Jack qualified as a Chartered Accountant at Reed Business School in the UK whilst working for a mid-tier professional services firm in Audit and Corporate Finance. Following an international secondment to Australia, Jack emigrated in 2016 and moved into commerce with Consillion.
Giulia has been managing all aspects of Marketing and Sales Support for Consillion since 2014. Initially a part-time consultant, Giulia's role has grown alongside our business and geographical reach. She now leads a small team and works closely with clients, management, and partners around the world to shape and execute our global marketing strategy.
GM - Retail, Gaming & Hospitality
Pauline joined Consillion in July 2021 as Head of Retail and is now the General Manager for Retail, Gaming & Hospitality. Prior to joining Consillion, Pauline held several senior sales positions within the retail and the consulting industry in the UK and Australia. She holds a Bachelor's degree in International Business from SF State and a Master's degree in Global Entrepreneurship and Management from USF.